Our staff is comprised of experienced professionals who display warmth, empathy and caring guidance to ensure that your emotional needs are well received. We are humbled to take this journey of self-exploration with you as you learn how to maximize your potential and create the very best YOU. Please read below to learn more about us.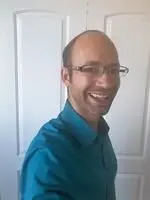 Isaac Sochaczewski, LMHC is the Director of Psychological Services at Care Counseling and Resource Center. Isaac graduated with a Masters in Psychology from Florida International University. Isaac is a Trauma Specialist and Founder of Foundation-Based Therapy. Isaac offers a unique therapeutic experience with each of his clients which is clinically proven to reduce anxiety and depression, change negative thinking patterns and improve one's overall mood and outlook. Isaac specializes in the areas of depression, anxiety, trauma, chronic pain, eating disorders and substance use. Isaac sees adults, children and teenagers in individual and group sessions. Isaac recognizes the unique history and emotional makeup of each individual and as such incorporates a personalized and comprehensive approach tailored to meet his clients specific needs. In a supportive environment, Isaac will help you express your concerns openly and honestly while providing the tools, techniques and solutions necessary to eliminate negative patterns and create lasting change. It's time to embrace the world around you with renewed hope and confidence as you strive toward a more positive and brighter future.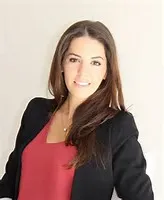 Dr. Lytal Pichon is a Licensed Psychologist, my goal is to develop a collaborative relationship with my clients to promote growth and a personally satisfying, productive life. I believe a strong and positive therapeutic relationship with my clients provides the ideal foundation for change. I provide bilingual (English and Hebrew) therapy services to adolescents and adults to help them overcome a variety of life's challenges. I work within a Cognitive Behavior and client centered framework in treating my clients, with treatment plans personally tailored to each client. Additionally, I specialize in in the assessment of psychological disorders in children, adolescents, and adults. I conduct gifted evaluations and comprehensive psychological evaluations to assess for learning and attentional difficulties, developmental delays, autism spectrum disorders, emotional challenges, and behavioral problems in children and teens.

I received my Doctorate in Clinical Psychology from Nova Southeastern University. I completed my Internship at Broward General Medical Center, where I worked throughout the various medical units of the hospital providing treatment to medical patients to help them overcome a variety of mental health challenges and adjusting to medical conditions as well as conducting group therapy in the inpatient psychiatric unit. During my Postdoctoral Residency at Nova Southeastern University's Center for Assessment and Intervention, I primarily conducted comprehensive psychological and psychoeducational evaluations and provided therapy services to individuals and veterans. My experience has provided me with diverse training including treating students at a university student counseling center, working at an inpatient psychiatric unit, providing client-centered group and individual therapy, and performing psychological evaluations including gifted testing, psychoeducational evaluations, and court-ordered psychological evaluations.
Andrea Schemmari, MS is a Registered Mental Health Counselor and an Argentine Psychologist with 8+ years of experience and offers sessions in both English and Spanish. Her practice consists of psychoanalysis, psychoanalytic psychotherapy, consultation and parental guidance for adults and adolescents. I encounter each of my clients with deep respect and understanding of their actual ways of dealing with their life's conflicts and crisis. In discovering and developing with them their unique talents and resources they start to live a more healthy and satisfactory life. I fully celebrate those who are ready to step forward and commit to their personal improvement, moving away from those deep rooted complexes that are preventing them to live a more fulfilling and meaningful life. I've facilitated in my clients the creation of new ways of being and relating helping them change complex deep seated emotional and relational problems reducing their symptoms and alleviating distress. If you are dealing with grief and trauma, general feelings of depression, anxiety, difficulties in concentrating, dissatisfaction in work, inability to form satisfactory relationships or even if you are experiencing more specific issues like eating disorders, psycho-somatic conditions, obsessional behavior, or phobic anxieties take a deep breath and look for help.
Maxie Ezratti, MS is a Registered Mental Health Counselor Intern. Life presents many challenges and I specialize in helping children, individuals, families, and couples with navigating the tides of life. I am committed to supporting people from all walks of life, starting from early childhood through adulthood, with various cultures and backgrounds. I have extensive experience in Early Childhood education and development, with a specific focus in special needs and behavioral concerns. I am a true believer in advocating for our youngest members' of society and have a strong sense and understanding of all children and adolescents. I also utilize play therapy techniques, where children are able to explore their emotional worlds through a natural and safe environment that fosters creativity, independence, and self-discovery. Don't be surprised if your child and I are on the floor playing or making art! I whole-heartedly believe that my clients are my equals and treat them with genuineness, understanding, care, and empathy. I encourage my clients to be experts in their own lives and will be a supportive guider throughout their journey. I believe the therapeutic relationship is extremely beneficial, and I am able to connect with my clients on a deep and respectful level. I also treat clients through a larger, systemic approach, which includes viewing the individual through the lens of their family. I believe clients cannot be viewed as isolated from their family or support unit and thus I help clients understand their strengths, roles, communication patterns, and boundary issues in a multimodal context. Only one member in a family has to be present for change to occur in the whole family unit.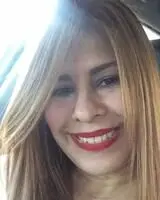 I work with clients of all ages; adults, families, children, and adolescents, assisting them with a wide range of situations and problems. My specialty is eclectic cognitive and behavioral therapy (CBT) and Solution Focused (SF) that emphasizes the personal development of skills and strategies that aims to resolve conflicts and restructure irrational thoughts, behaviors and emotional control. I believe in the importance of providing a service where a safe environment prevails, empathy, understanding and genuineness. I have great communication skills, sensitivity, patience, assertiveness to listen and good treatment to clients free of prejudice.
I have extensive experience working with depression, substance abuse, relapse prevention, attention deficiency, anxiety disorder, post-traumatic stress disorder, bipolar personality disorder among others. We will work together to improve emotional, behavioral and psychological challenges by implementing effective skills and mechanisms.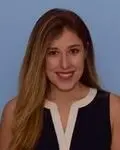 Life can sometimes feel complicated and overwhelming, leaving us uncertain of which way to turn. I believe that the relationship between the client and the therapist is a vital part of the healing process. I have immense capacity for listening and empathy and provide a safe, non-judgmental environment for self-exploration and reflection.
While I treat a wide array of challenges, my specialties include working with adolescents, parent-child interaction, family therapy, parenting issues, couples therapy, trauma, PTSD, addiction, and relapse prevention.
Seeking help takes courage, and I would be honored to join you on your journey.



Care Counseling and Resource Center
17071 West Dixie Hwy, Suite 103
Miami, FL 33160