Depression can be described as feeling sad, blue, unhappy, miserable, or down in the dumps.
We all feel this way at one time or another. But when this feeling is constant and never ending, there is reason for concern. You may feel tired throughout the day no matter how much you sleep. You may not want to socialize with family and friends and would prefer to be alone. You may have feelings of guilt related to your recent decisions. You may feel helpless and worthless. When you feel depressed you simply can't function on a day to day basis. Thoughts of suicide might even cross your mind and can sometimes ultimately be fatal. Picking up the phone and calling a therapist or letting a loved one know how you feel is a difficult task, but it's the first step in tackling your depression and finding peace and happiness again.
By opening up and having honest and meaningful conversations
you can learn a lot about yourself and the situations which affect you. You will learn how to manage your negative thoughts and handle your inner fears. You will gain awareness of your symptoms and how to spot the issues which make your depression worse. Through role playing exercise you will gain problem-solving skills and properly handle your negative feelings. Ultimately you will learn how to love yourself and the life you are living and be happy once again.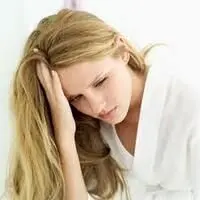 Affordable Counseling!
Care Counseling and Resource Center
17071 West Dixie Hwy, Suite 103
Miami, FL 33160
305.505.4284