With all the time you spend planning your wedding don't you think it's time to plan your marriage! Before you walk down the aisle, give your partner the gift of love as you and your partner learn positive ways to manage the ups and downs of marriage and enhance your love even more. So take the time to invest in your marriage and get priceless and everlasting happiness in return.
Affordable Premarital counseling is conducted in a private setting and is tailored to you and your partners needs. In the counseling sessions you and your partner will learn how to: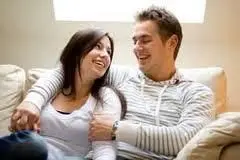 Strengthen communication skills
Accept marital responsibility
Deal with expectations
Enhance intimacy and sexuality
Strengthen conflict resolution skills
Understand each other's love styles
Tackle long-standing issues
Handle financial collaboration
Through open communication, role playing exercises and useful strategies and techniques you will gain a greater understanding of how to relate to your partner as you lay the foundation for a happy and successful marriage.

Care Counseling and Resource Center
17071 West Dixie Hwy, Suite 103
Miami, FL 33160
305.505.4284